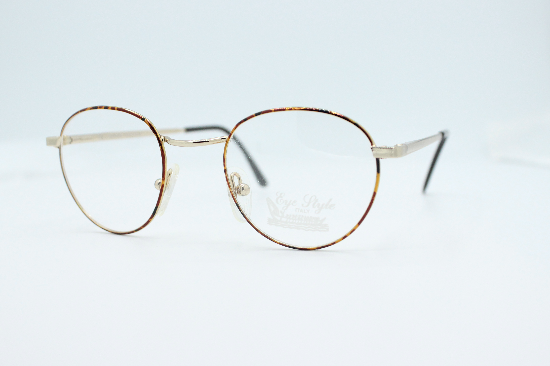 Eyestyle Italy ES004 Unisex Tortoise Frame
---
Eyestyle Italy ES004 - Reading Glasses
Eyestyle Italy ES004 are the most selling reading glasses by ReadersUSA. These reading glasses are useful and have an elegant look to the people. It gives more comfort to all types of people. Eyestyle Italy is offering high security to the eyes and it is available in different types of patterns and shades. The frames are constructed of plastic material and frames are available in Tortoise color. It gives the eyeglasses a different look and fame. These reading glasses are useful and available for both men and women. Mens is typically using these reading glasses while outdoors and women are mostly using them for reading purposes. So, it has so many features in the modern world. The main features included in these readers are installation and acceptances of prescription lenses to all types of frames used in the Eyestyle Italy eyeglass frames. And more useful as per your prescription convenience and availability of lenses at ReadersUSA.

Item specifics
● Brand: Eyestyle Italy
● Model: Eyestyle Italy ES004
● Type: Reading glasses
● Style: Modern
● Frame Color: Tortoise
● Lens Material: Plastic
● Sexual orientation: Unisex
● Prescription Lenses Available
● Accessible in your prescription
Reading glasses are the main glasses from ReadersUSA. There are more options available at readersusa.com as per your needs and choices for both men and women. There are bifocal reading glasses, single vision readers, and progressive reading glasses from readersusa.com online website. ReadersUSA.com is the world's largest retailer of clothier reading glasses. Whether your style is classic, funky, retro, bold, colorful, trendy, or quietly bookish, we have the best selection of specific readers, reading sunglasses, and eyewear accessories for men and women. You won't find a wide range of styles, colors, or shapes everywhere. We are dedicated to providing you with the best online reading glasses purchasing experience on the internet. Let's grab an experience while purchasing readers from readersusa.com.