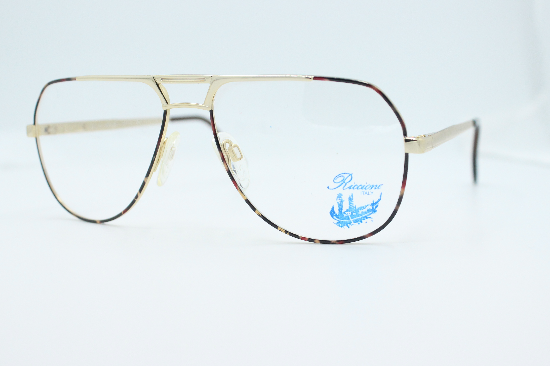 Eyestyle Italy ES013 Men's Frame Gold Tortoise
---
Eyestyle Italy ES013 - Reading Glasses
Reading glasses are a few types of eyeglasses. Bifocal lenses and progressive lenses are types of multifocal lenses. Bifocals have two separate areas of vision correction; far vision at the top and reading or near vision at the bottom. There is a distinct separation between both the lenses, often causing an "image jump" while shifting gaze. Whereas progressive lenses, also known as no-line lenses, have a seamless transition from top to bottom with an intermediate vision distance offering a full range of vision correction. Eyestyle Italy is one of the top branded reading sellers in the online market. They offer more reading glasses according to the needs and availability. There are so many collections here. Eyestyle Italy ES013 is the perfect choice of reading glasses plastic frames. Tortoise is the color used in these types of frames. They are accessible and available to any type of lenses like single, bifocal or progressive one.
Item specifics

● Brand: Eyestyle Italy

● Model: Eyestyle Italy ES013
● Type: Reading glasses
● Style: Modern
● Frame Color: Tortoise
● Lens Material: Plastic
● Sexual orientation: Unisex
● Prescription Lenses Available
● Accessible in your prescription
You've come to the right place if you're looking for prescription reading glasses. We have the largest selection of eyeglasses for men, women, and children on the internet. We also understand that purchasing prescription glasses online can be difficult, so we've created a simple and straightforward process to assist you in selecting the best eyeglasses for you. Online reading glasses shopping at ReadersUSA is simple and enjoyable. So, what are you holding out for? Your ideal pair of glasses is only a few mouse clicks away. Although prescription glasses are widely available, they must be accompanied by a prescription from an ophthalmologist. Even if a retailer sells eyeglasses without a prescription, it is best to buy certified glasses that provide the best eyecare. With a prescription, you can purchase the glasses in-store or online at readersusa.com which provides extensive customization for eyewear.