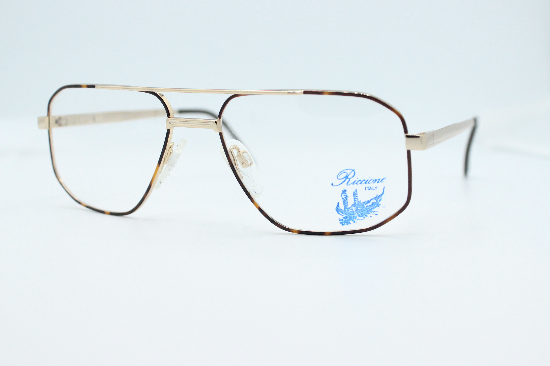 Ricconie Italy ES010 Men's Frame Gold Tortoise
---
Ricconie Italy ES010 - Reading Glasses
ReadersUSA is focusing on eye safety and customer satisfaction. This allows for better eye contact, reduces eye strain, and enhances your appearance. Coated lenses allow lighter to pass through as well. This helps you see small patterns and letters better. These coatings are particularly beneficial for people who are bothered by the glare of headlights and other lights while driving at night. Ricconie Italy ES010 is a perfect model for men's reading glasses in the modern eye world. Ricconie Italy is one of the top branded eyeglass manufacturers in the eye world. They are focusing on both men and women; this particular frame is exclusively for men. Mens is very conscious about their looks and style. Most of them are using these eyeglasses at the time of going outside. So, they prefer to get the reading glasses more look and feel. 
Item specifics
● Brand: Ricconie Italy
● Model: Ricconie Italy ES010
● Type: Reading glasses
● Style: Modern
● Frame Color: Gold Tortoise 
● Lens Material: Plastic
● Sexual orientation: Mens
● Prescription Lenses Available
● Accessible in your prescription
Prescription lenses may benefit people who prefer to wear the same pair of glasses indoors and outdoors. These lenses automatically adjust to the light, with a darker tint in direct sunlight and a lighter tint indoors. One disadvantage is that prescription lenses do not work well in automobiles or airplanes because the windows block the light rays that cause the lens tint to change. It may take several minutes for the lens tint to change from dark to light in some environments. ReadersUSA has thousands of men's glasses options. We carry a variety of sleek and experimental styles. Today, find your next favorite pair of men's eyeglasses. Adults and children are both eligible, expanding the options for the entire family. For more progressive reading glasses, sunglasses, prescription readers, bifocal reading glasses, and other readers, go to readersusa.com .