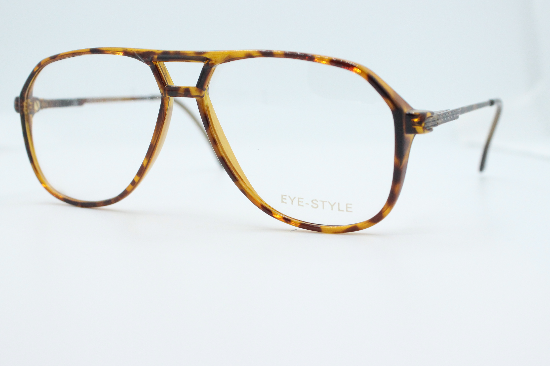 Eyestyle Italy ES009 Plastic Frame
---
Eyestyle Italy ES009 - Reading Glasses
Eyestyle Italy is ES009 is the new collection of reading glasses. These are the best reading glasses offered for both men and women. The frames of these types of reading glasses are maintained and constructed by plastic materials. Frame color is Tortoise color used for an elegant look and feel to customers. These reading glasses come under the best eyeglasses. These reading glasses are useful for both men and women. There are few types of features included in this Eyestyle Italy reading glasses. These modern reading glasses help to get safety from eye hazards. Tortoise color gives the frames a more stylish look. These are attractive reading glasses. There are different types of lenses available in these types of reading glasses is another specialty of these eyeglasses.

Item specifics

● Brand: Eyestyle Italy

● Model: Eyestyle Italy ES009
● Type: Reading glasses
● Style: Modern
● Frame Color: Tortoise
● Lens Material: Plastic
● Sexual orientation: Unisex
● Prescription Lenses Available
● Accessible in your prescription
Eyestyle Italy is accessible in your eye's prescription. They are available online. But stocks are very limited. If you wanna book to get these types of reading glasses, don't waste much time getting them. It's a limited product. Once you are interested in these reading glasses, go and visit the website at readersusa.com. They appear to be ordinary glasses. Individuals who wore traditional reading glasses were given progressive lenses to try in one study. According to the review's author, the majority of people have made the switch for good. Readersusa is the bestselling reading glasses and eyeglasses optical dealers in the US. Each type of reading glasses is available in this readersusa.com. Eyestyle Italy is always accepting and accessible to get the reading glasses as per your eyes prescription. The right type of reading glasses and eyeglasses with prescription lenses of single, bi focal and progressive reading glasses.