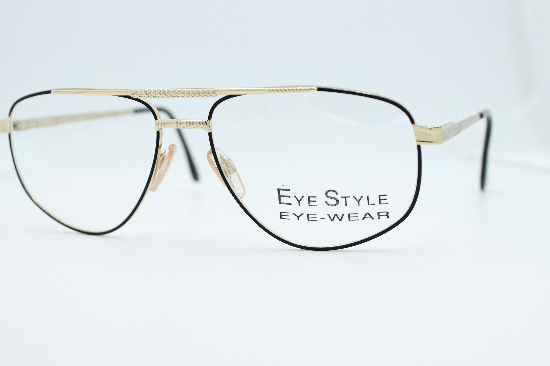 Eyestyle Italy ES017 Men's Frame Gold Black Frame
---
Eyestyle Italy ES017 - Reading Glasses
Eyestyle Italy reading glass frames are made of plastic material and they come in a gold and black color combination. This shade provides the frame a fashionable and good look. These readers are mainly used for mens. You can get Eyestyle Italy ES017 reading glasses from readersusa optical stores in the US market according to your preferences and styles. These kinds of reading glasses are useful for any type of lenses such as single vision, bifocal readers or progressive reading glasses etc. Moreover, both ladies and gents enjoy using these Eyestyle Italy reading glasses. Eyestyle Italy has its own image in the reading glasses market and they offer more typical and unique frames to both men and women. These are the best and stylish reading glasses available at readersusa.com. 

Item Specifics

● Brand: Eyestyle Italy

● Model: Eyestyle Italy ES017
● Type: Reading glasses
● Style: Modern
● Frame Color: Gold Black
● Lens Material: Plastic
● Sexual orientation: Unisex
● Prescription Lenses Available
● Accessible in your prescription
We, ReadersUSA carry the most recent eyewear collections in a wide range of styles, colors, and materials such as titanium, stainless steel, and plastic. Our staff will assist you in narrowing down your options so that you can find the look, fit, and functionality you desire from your eyewear. We frequently provide computer glasses and/or reading glasses to patients over the age of 30. Blue light glasses have become a "must-have" item for every adult due to the increased use of digital devices over the last decade. Give yourself the gift of the latest designer eyewear. Visit us to see our newest collection of prescription eyeglasses in modern and vintage styles. Your eyeglass lenses are designed to correct your vision by being held firmly in front of your eyes in a fixed, stable position. So, it's easy to see why frame protection and maintenance are so important when it comes to your eyeglass frames.