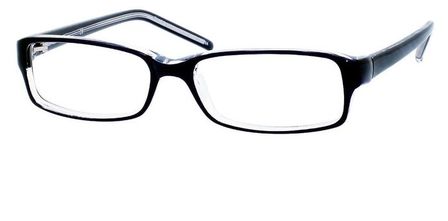 Sierra 324 - Reading Glass
---
Sierra 324 - Reading Glasses
Sierra 324 Reading glasses are a recent popular situated outline one. The lens width is around 51 mm and spring-based hinge style is an additional benefit of Sierra 324 readers. The fundamental fascination is that it is relevant to a wide range of readers. These reading glasses advance a cutting edge and snap shift focus over to the whole essence of the end clients and plastic material is utilized for the lens. Outline tones are accessible with various colors like black. Prescription lenses are accessible for Sierra 324 reading glasses. Sierra 324 readers are giving the best reading experience to clients and the best answer to get a reasonable vision. Sierra 324 glasses give heavenly optical consideration and give you flexibility in your eyeglass choice. They appear to be ordinary reading glasses. There are many kinds of prescription lenses, and your specific eye status and lifestyle could influence your eye choice. In this way, with no further uncertainty, Sierra 324 reading glasses are the most ideal choice for eye safety and you can get new vision everywhere.

Item specifics
● Brand: Sierra
● Model: Sierra 324
● Type: Reading glasses
● Style: Modern
● Frame Color: Black
● Lens Material: Plastic
● Sexual orientation: Unisex
● Prescription Lenses Available
● Accessible in your prescription
ReadersUSA Sierra 324 reading glasses are the most ideal sort of reading glasses that can give you all scenes. Sierra 324 reading glass is sensible for youngsters as well. Standard reading glasses are sensible and proper for most safety. Knowing when to get a moderate lens starts with a visit to your closest ReadersUSA optical store in Texas and for additional reading glasses and moderate readers visit the authority site of readersusa.com. Whether you need moderate or prescription reading glasses, if it turns out you do, ReadersUSA could recommend Sierra 324 Reading glasses. Keep your eyes spotless and clear with ReadersUSA.