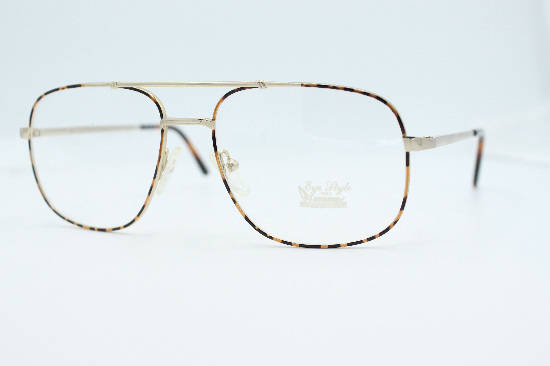 Eyestyle Italy ES015 Men's Frame Gold Tortoise Color
---
Eyestyle Italy ES015 - Reading Glasses
Eyestyle Italy is one of the biggest sellers of reading glasses and it is available for both men & women. We are pleased to provide a comprehensive contact lens programmed for your convenience. Readersusa's locations all have contact lens dispensaries. Our contact lens service makes it simple to follow your doctor's recommendations for safety, comfort, and convenience. These readers are mainly used for both men and women. Eyestyle Italy ES015 are the best reading glasses for all types of reading people. You can get Eyestyle Italy ES015 reading glasses from selected eyewear stores in the market according to your preferences and requirements.

Item specifics

● Brand: Eyestyle Italy

● Model: Eyestyle Italy ES015
● Type: Reading glasses
● Style: Modern
● Frame Color: Gold Tortoise 
● Lens Material: Plastic
● Sexual orientation: Unisex
● Prescription Lenses Available
● Accessible in your prescription
We want to assist you in finding the perfect fit, look, and style for your new glasses. Choose from a large selection of eyeglass frames, including popular name brands, low-cost frames, patterns and sizes and designer labels. It comes in the appropriate color, pattern specific, all types of shades, and size, among other options. Regular eye exams are essential for your overall health. Many eye conditions have no symptoms until they are severe. Make an appointment for an eye exam today to ensure healthy vision! They are the best reading glasses available at readersusa.com. Gaining clarity is beneficial in many ways. These kinds of reading glasses are useful for any type of lenses such as single, bifocal or progressive etc. Moreover, both ladies and gents enjoy using these Eyestyle Italy reading glasses. ReadersUSA is maintaining optimal eye health with high-quality care. Our reading glasses help you see clearly for a lifetime, from routine eye exams to treating complex eye conditions.