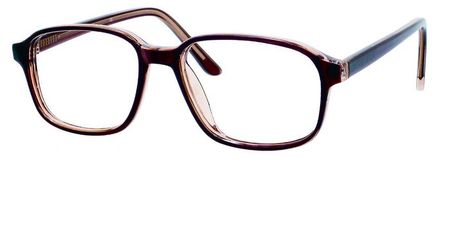 Sierra 305 - Reading Glass
---
Sierra 305 Reading Glass
Sierra 305 Reading glasses frames are made of metal. These designer reading glasses accomplish the prescription lenses features, and the frames include standard fit with your prescription lenses. The frames of Sierra 305 are easily adjustable and comfort is the most providing feature. It provides a classic look and regular type. Sierra 303 reading glasses are designed for both men and women. Sierra 305 reading glasses offer more comfort and match with your needs. You can get the reading glasses in Black, Gray and Mocha color shades with a metal frame. Sierra ensures the accessibility with your reading prescription. These are the new trending reading glasses to style your entire outfit for a complete professional look.
Item specifics
● Brand: Sierra
● Model: Sierra 305
● Type: Reading glasses
● Style: Modern
● Frame Color: Black
● Lens Material: Metal
● Sexual orientation: Unisex
● Prescription Lenses Available
● Accessible in your prescription
● Available Colors: Black, Gray, Mocha
Sierra Reading Glasses are readily available online. Shopping at readersusa.com  will give you almost all colors, frames, styles and materials to choose from. The stage exceptionally mixes both on the web and direct shopping encounters to convey normalized and top-notch reasonable reading glass collections for the customers. ReadersUSA tends to a significant need by further developing openness to reasonable reading glasses to the low pay mass market buyers across the country. We offer a complete suite of super affordable products like eyeglasses, sunglasses, contact lenses, prescription eyewear & reading glasses for all age groups. We got you covered from day to day needs stylish eyeglasses to party wear for men, women and children. You can get your immortal shades, sun assurance and the evergreen shapes for all events. We offer the most required blue light reading glasses for everyone who is presented with huge screen time in the covid-pandemic. Every one of our items are exactly quality checked and pocket cordial for everybody.