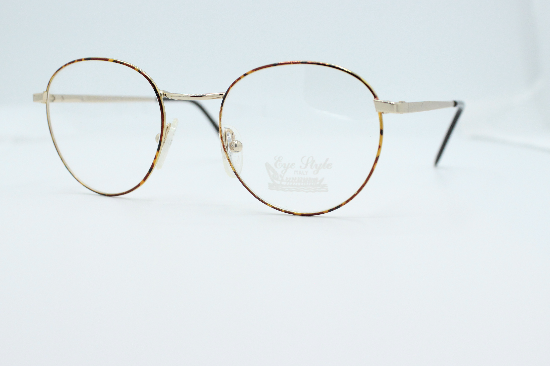 Eyestyle Italy ES019 Unisex Frames
Only few left..!
Choose Power
---
Eyestyle Italy ES019 - Reading Glasses
Eyestyle Italy ES019 is a leading reading glasses frame in the modern reading glass world. It has so many features like color. The frame color is designed in the tortoise color pattern used in the Eyestyle Italy ES019 readers. Tortoise shell readers are a timeless option that go well with any ensemble. For the most variety, our assortment of tortoise reading glasses is available in a variety of colors and frame styles used in the manufacturing process. And the round frame shape is more comfortable to use and it matches with rounded face shape people. Tortoise prints can vary in color from dark brown to light honey, some may have hints of orange, while others look nearly black. Tortoise is a classic frame color option that has once again become a fashionable trend. So selected and special people who love to use these reading glasses can get readers at ReadersUSA. It is mainly focusing on the mens who love more style and beauty.

Item specifics

● Brand: Eyestyle Italy

● Model: Eyestyle Italy ES019
● Type: Reading glasses
● Style: Modern
● Frame Color: Tortoise
● Lens Material: Plastic
● Sexual orientation: Unisex
● Prescription Lenses Available
● Accessible in your prescription
To allow you to see clearly, all prescription reading glass lenses function by bending light and focusing it on your retina. However, high-index lenses are thinner and lighter than conventional lenses because they use less material because they bend light more drastically and efficiently than a regular lens. Your prescription glasses become more appealing and more comfortable to wear as a result. So, brace yourself for a pair of glasses that will undoubtedly win you style points. Online, you can easily locate a wide variety of gold frame glasses with only a few clicks. The brow line, geometric, and classic round forms, as well as a variety of temple tip materials and nose pads for contrasting vibes and comfort, are all features of our gold-rimmed spectacles. You've found the proper location if you're looking for a classy gold frame at readersusa.com.